What is this?
This is the website where I present things I did in the scope of my profession. I'm a geek at heart and make a living as a software developer. I am currently employed at Google in Munich, Germany. Most things presented here, will probably be related to my job at Google, but not necessarily. I will also mention technical projects which I did in my spare time, during previous employments in the industry, or during my university time.
My latest open source project is Ganeti, an open-source cluster-virtualization management software.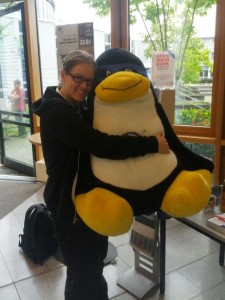 Ways to contact me
Helga Velroyen
Other projects of mine
Impressum
Responsible for this page is (excluding externally linked content):
Helga Velroyen
Konrad-Peutinger-Str. 1
81373 Muenchen
Germany
Note: This is not an official communication channel of my employer. Anything I state here, represents my personal opinion and not necessarily the one of my employer.